KOREA Opentrip 2019 - 2020
Pink silvergrass, Red kochia in Yangju : 26 September – 1 Oktober 2019*
Chanyeol EXO Birthday Event Tour : 25 – 30 November 2019*
Winter KPOP Tour : 23 – 28 Desember 2019*
Winter in Seoul : 8-13 Januari 2020
Cherry Blossom in Busan : 24 – 29 Maret 2020*
Cherry Blossom in Seoul & Incheon : 5-10 April 2020
Libur Lebaran Seoul & Incheon : 27 Mei – 1 Jun 2020
Libur Sekolah KPOP Tour : 22 – 27 Juni 2020
Minimal peserta 6 orang. Join our whatsapp group after book your seat for updated info to securely issued your ticket. 
JAPAN Opentrip 2019 - 2020
Autumn in Takayama – Shirakawago : 3 – 9 November 2019*

Winter in Kansai & Gifu (Takayama – Shirakawago) : 14-20 February 2020

Pink Sakura & Snow Experience : 20 – 25 February 2020*

Sakura in Kansai (Osaka – Kyoto) : 10 – 15 April 2020

Sakura in East Japan (Fuji – Fukushima)  : 15 – 20 April 2020

Tokyo – Tateyama Alpine Route – Osaka & Kyoto  : 27 Mei – 3 Juni 2020 (Multicity flight)

School Holiday Tokyo (Include Disneyland) : 26 June – 1 Jul 2020

School Holiday Osaka (Include Universal Studio Japan): 26 June – 1 Jul 2020
*Jadwal dengan tanda bintang dibelakang, sudah PASTI berangkat. Seat is limited! Secure your seat & find your flight ticket, now!

Seoul Nami Winter Wonderland
Tour ini fokus untuk menikmati winter di Seoul, bertemu dan bermain salju serta mengunjungi Winter Lights Festival yang eksklusif hanya ada di musim dingin. Tour juga termasuk Nami Island & mengunjungi Ski Resort untuk bermain salju. Maskapai Cathay Pacific/AirAsia with luggage/setara.
Details
Reserve

Winter in Osaka – Kyoto – Shirakawago 2018
Di tour ini Anda akan menikmati cantiknya Jepang seutuhnya pada musim dingin. Kota Osaka – Kyoto yang sangat kental budaya Jepangnya akan membuat Anda selalu rindu ingin kembali. Tour termasuk bermalam di Takayama & mengunjungi desa Shirakawa-go yang mempesona saat bersalju. Maskapai Cathay Pacific/AirAsia with luggage/setara.
Details
Reserve

Cherry Blossom Spring in Seoul 2018
Saat yang paling dinanti untuk menikmati kota Seoul, Korea adalah saat peak Cherry Blossom di musim semi yang memikat hati. Cuaca yang menawan dan bunga-bunga yang bermekaran akan membuat Anda jatuh cinta pada kota ini. Maskapai Singapore Airlines promo (HURRY!!) /Cathay Pacific/Air Asia with luggage.
Details
Reserve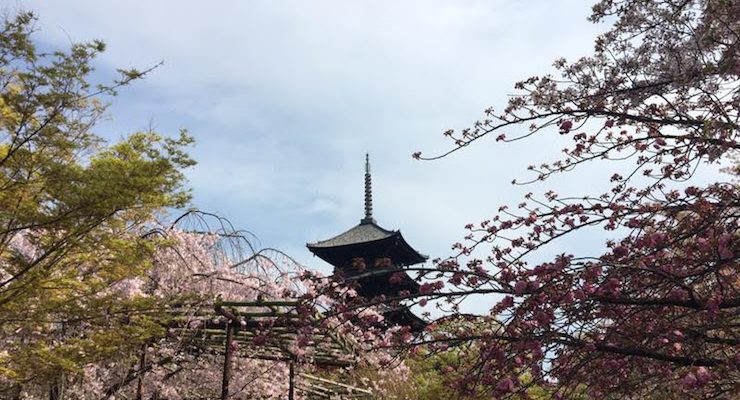 Japan Sakura Season 5 Cities Trip 2018
Anda akan menikmati cantiknya bunga Sakura di kota Tokyo – Osaka – Kyoto – Nara dan Yokohama dalam satu trip. Tour ini cukup high-pace & akan berpindah 2 kali penginapan. Puaskan diri Anda untuk berfoto diantara bunga sakura yang sedang bermekaran & berjatuhan. Maskapai Cathay Pacific/JAL/ANA multicity (to be confirmed H-5months).
Details
Reserve
Take a look at photos from previous journeys.
Read testimonials from our new & regular clients.

Entrepreneur / CEO / Photography Enthusiast
Terimakasih Cicha dan Vivi untuk trip nya yang amazing! Dengan schedule 4 hari keliling sampai hampir 70% tourist spot di Seoul dalam 4 hari. Luar biasa..

Employee / Fashion enthusiast
Bukan sekedar puas, tapi puas banget banget banget! Gagal jalan ke Korea sama travel lain, emang rejeki bisa jalan bareng Tripirit. Aku pokoknya puas pake banget!

Terimakasih Tripirit sudah membantu perjalanan kami sekeluarga. Diurusin urusan visa dan semuanya. Saya dan suami seneng banget bisa ke Korea dan Jepang sekaligus. Sukses terus ya mba!
Contact us for more information.
Or directly talk to us through contact detail on the left.